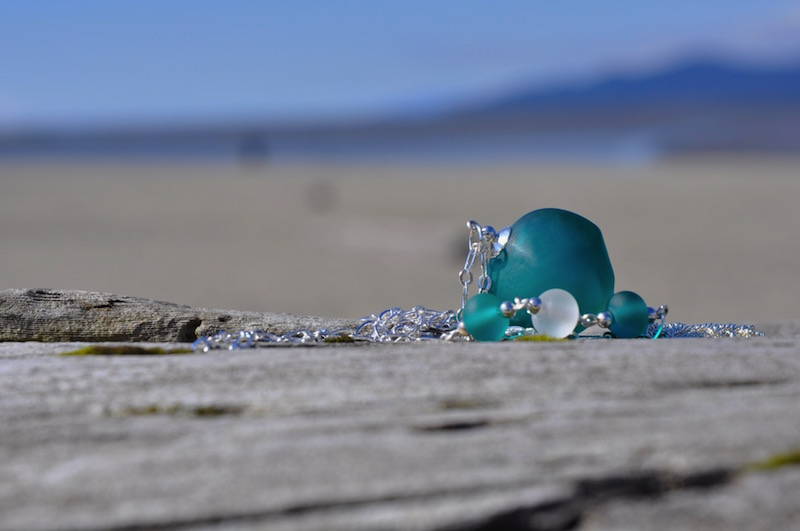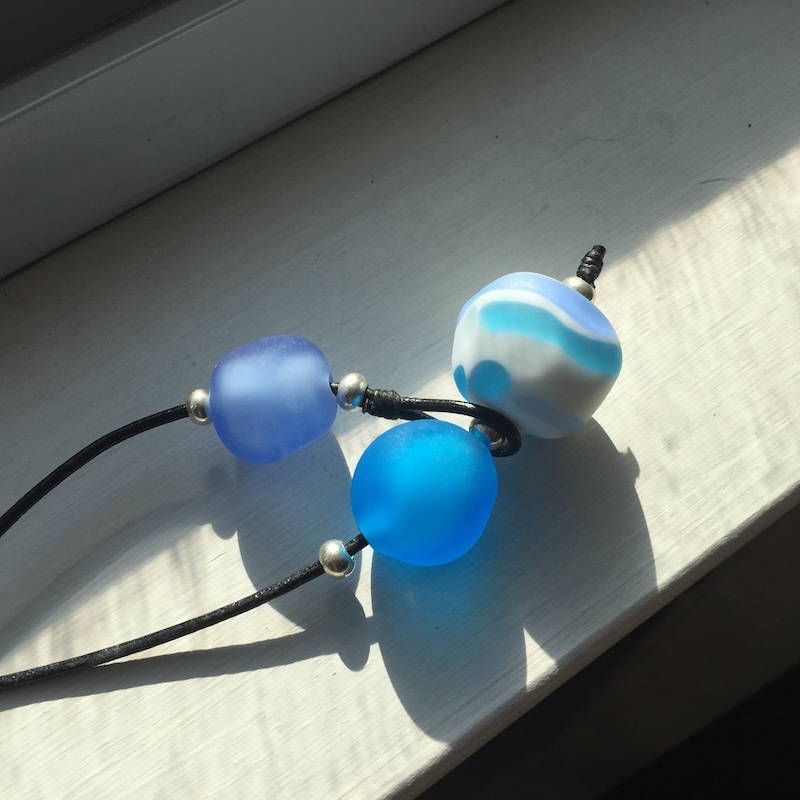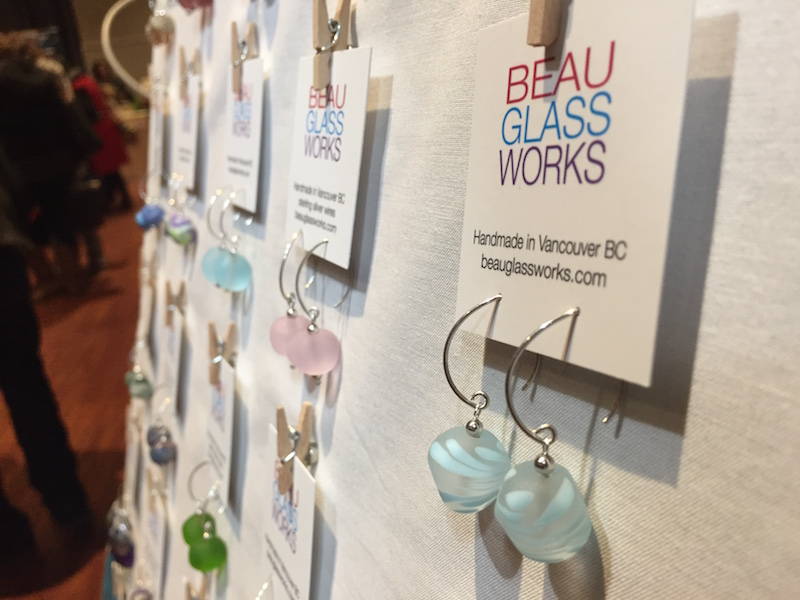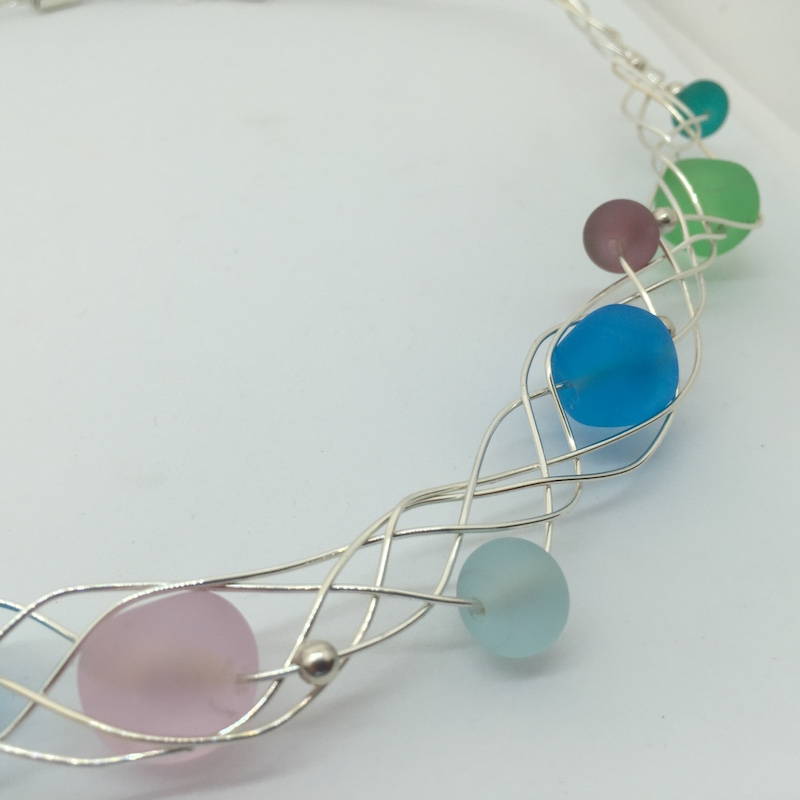 My work is inspired by a combination of location, aesthetic, and practicality, and is designed for easy everyday wear. My Pacific Coast collection combines handmade glass beads that echo sea-worn pebbles with beautiful Argentium silver wire (made with recycled silver).
My pieces are tactile, visual and add a colourful accent to a sophisticated modern wardrobe. My designs are lightweight, balanced, and easy to wear all day long.
I make every glass bead by hand, etching each one to create the soft, matte surface. I use Argentium silver wire, which is 93.5% fine silver, to make my earwires. My necklaces and bracelets use silver-plated chain, Greek leather, and latex-free rubber accents.
I have been designing, making and selling handcrafted jewellery since 2012. I have an extensive background in visual and text communication, and taught graphic design for 12 years through BCIT and Emily Carr University. I created Beau Glass Works in 2017 to showcase my glass beads. I have studied beadmaking with Joanne Andrighetti, Corina Tettinger, Janice Peacock and Margaret Zinser Hunt.
To visit my website, please click here.