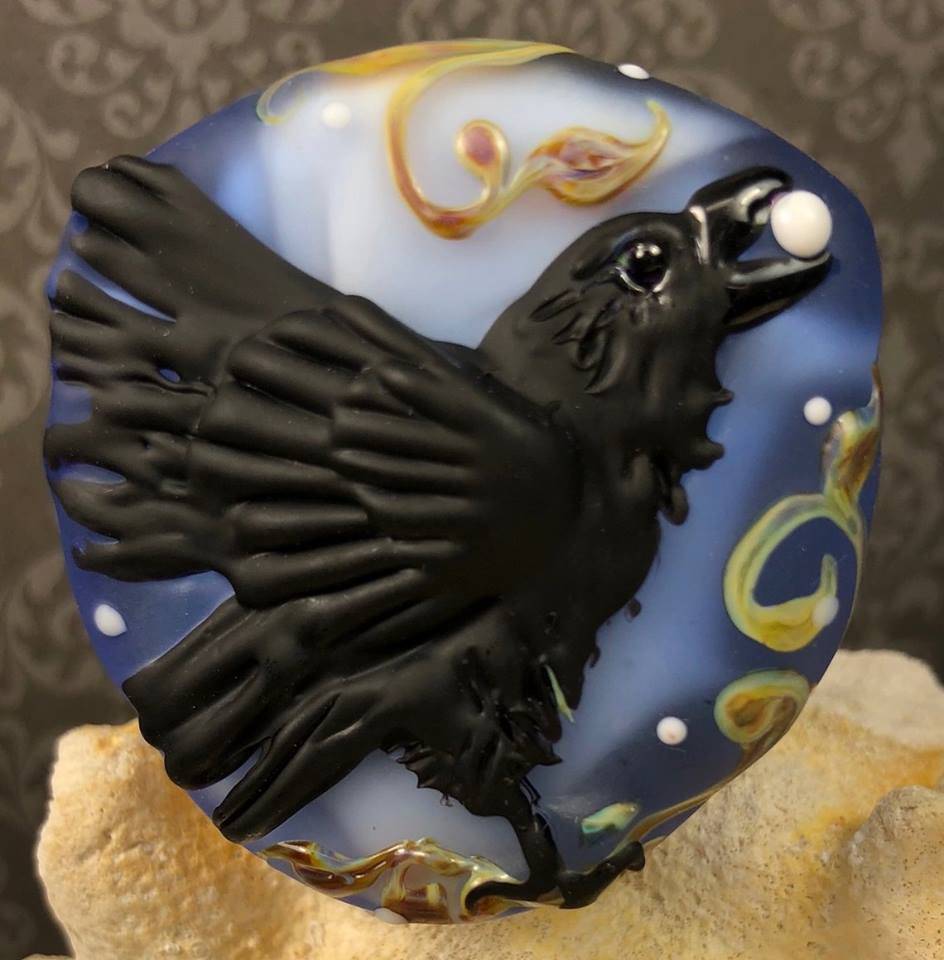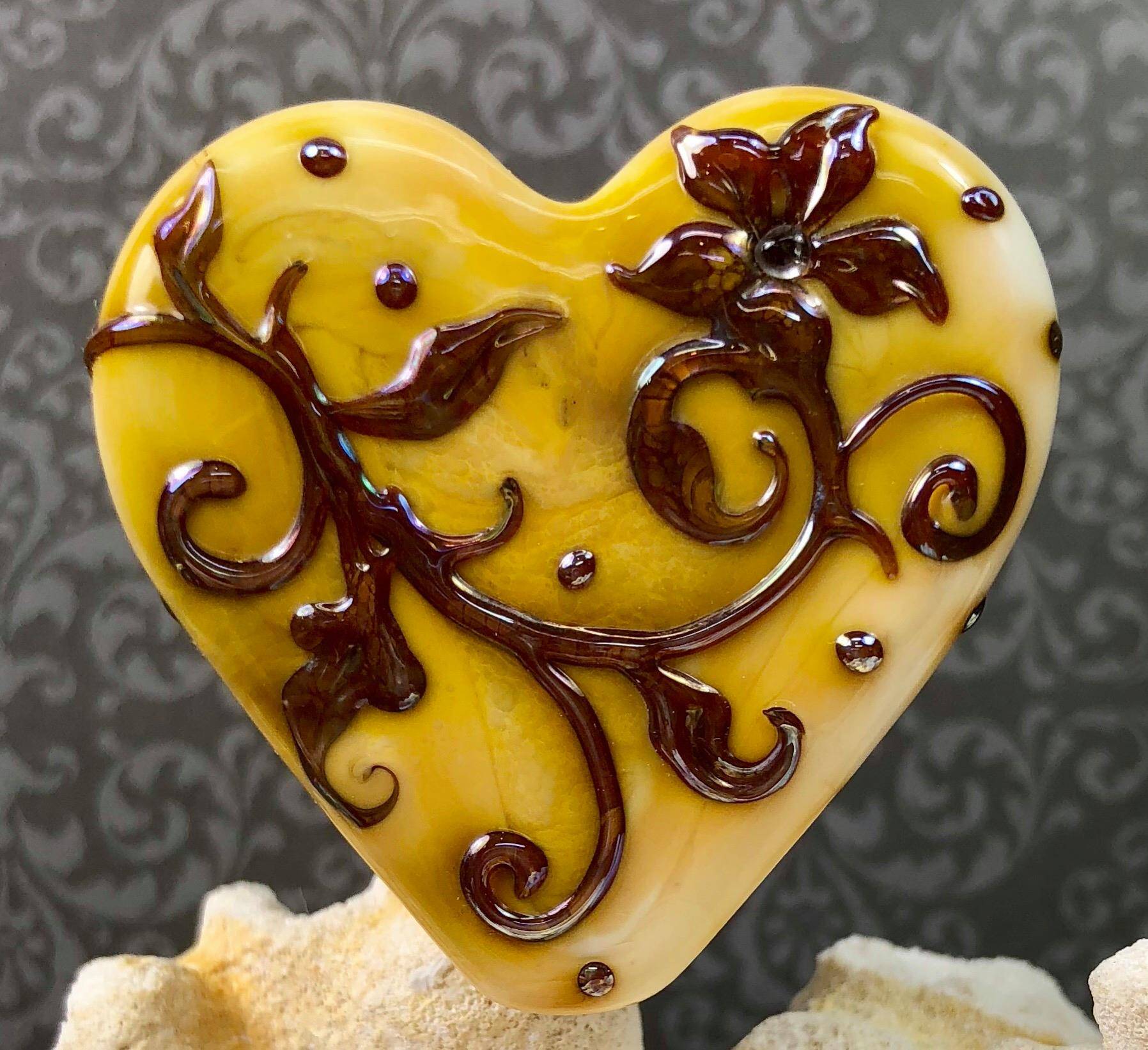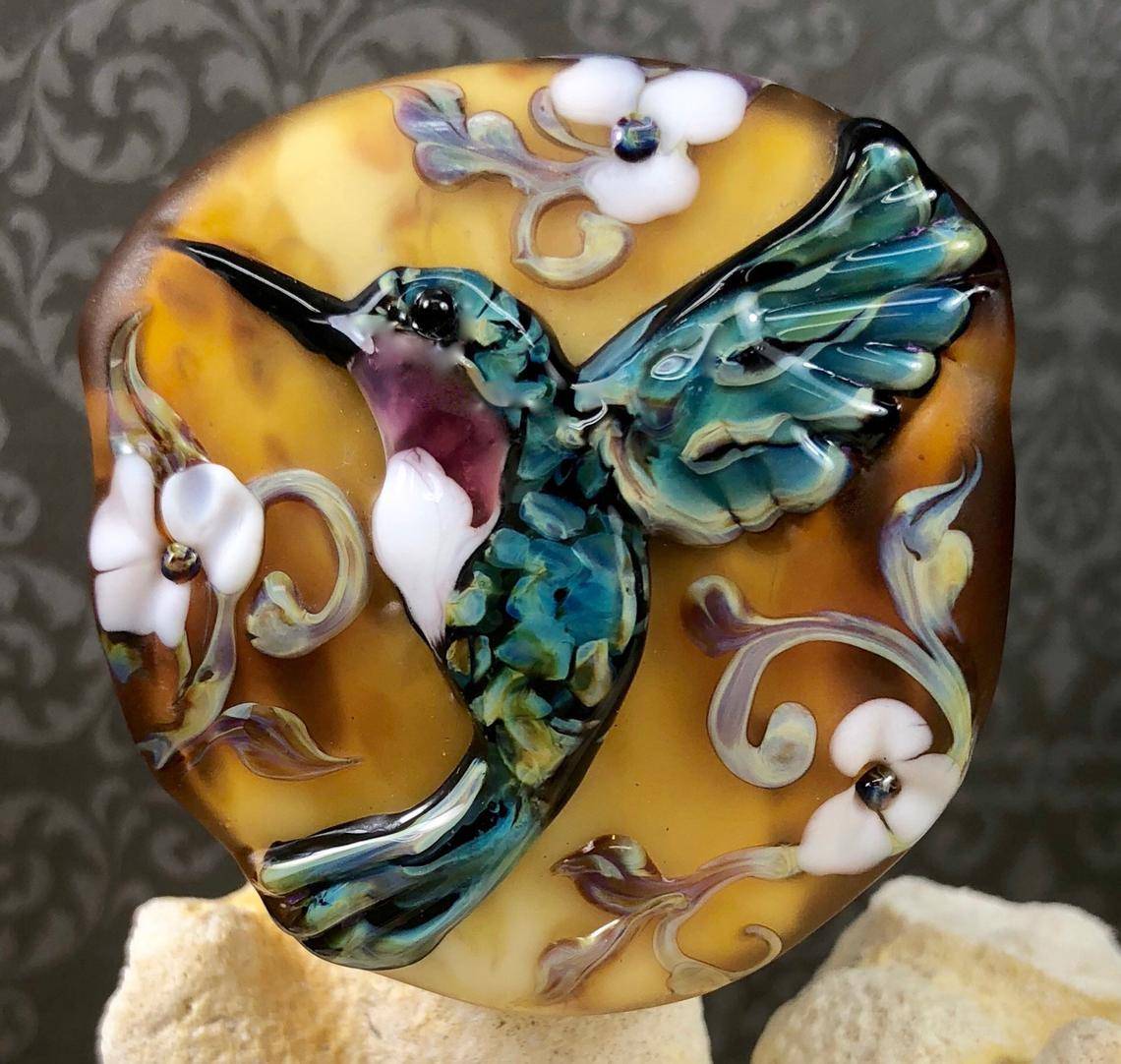 Filigree and Feathers

This class will start by focusing on stringer design and heat control. Kerri will help you learn how to create filigree designs inspired by the scrollwork of medieval tapestries. You will be able to improve their stringer techniques from this class and also learn how to apply these techniques to create any design you can imagine!
From there the class will move into "painting" birds on your beads. We will explore various techniques using simple tools, colour layering, creating texture and methods to create several different types of birds.
Kerri has been creating her distinctive glass beads since September 2000. Coming from an artistic family, Kerri learned early on to appreciate quality and craftsmanship. Her inspiration comes from the natural world, especially dragonflies, honeybees, ravens and herons. With her unique teaching skills and endless enthusiasm, Kerri has been welcomed as a teacher at studios throughout North America.