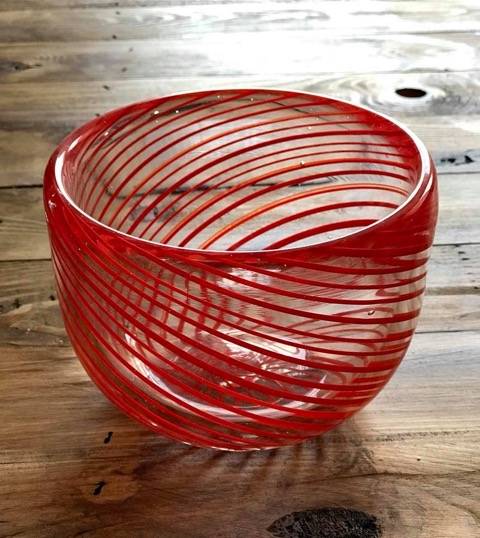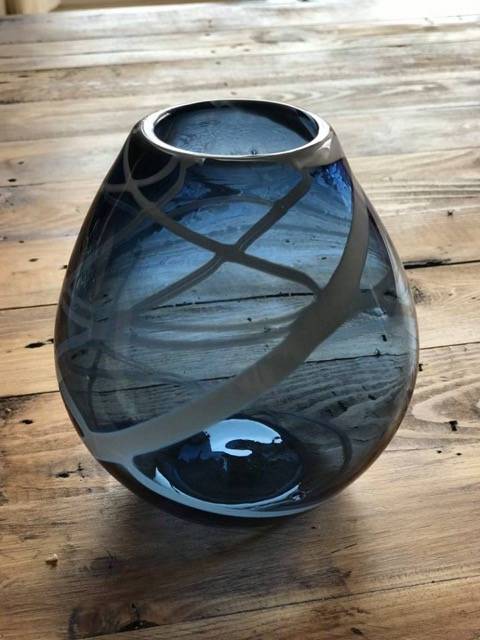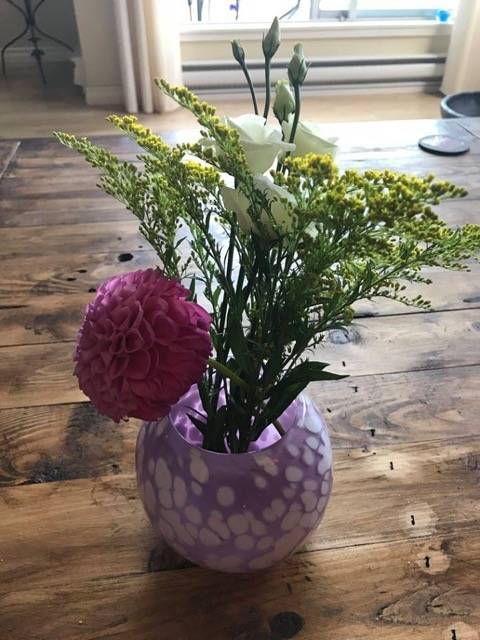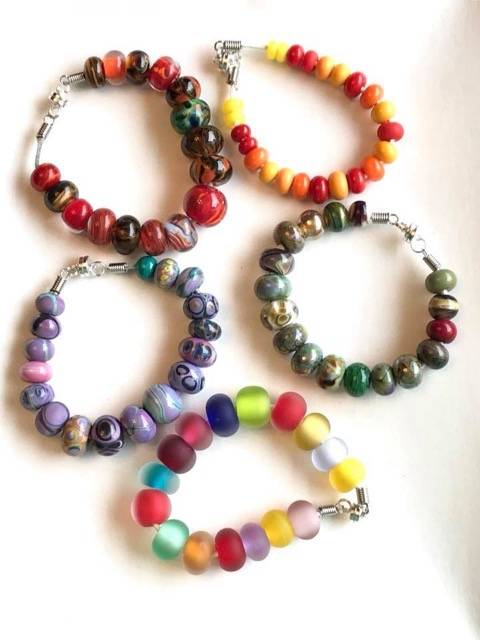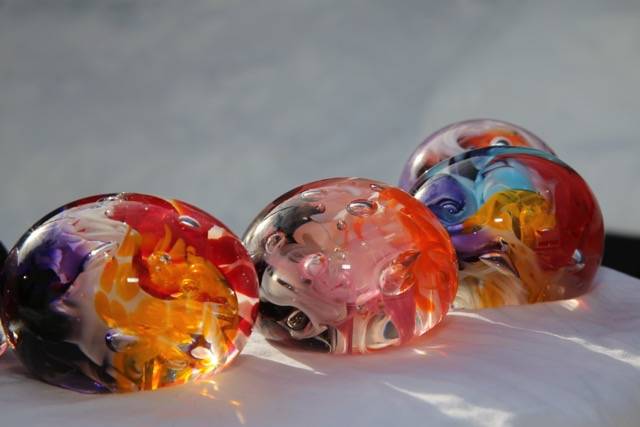 Fluide Fire Creations is the sister team of Yvonne and Wendy Avis, who create one-of-a-kind, lamp worked and blown glass art.
Yvonne, who lives in Ottawa, Ontario, took an introductory bead making course in 2012 and expanded her knowledge by learning how to blow glass in 2015. She loves seeing how the various coloured glasses react to heat. Yvonne truly believes that collecting colour is good for her brain and she has an entire Pinterest board to prove it! As well as TCGC, Yvonne blows glass at Flo Glassblowing in Ottawa and is a member of Loretta Studios and Gallery .
Wendy lives in Vancouver, British Columbia and took her first class in lamp working at Terminal City Glass Co-op (TCGC) in 2012. In 2014, she ventured into the hot shop and began blowing glass. Wendy loves the intensity of glass art and how the creative process becomes a partnership with glass; a dance between colour, light and heat.
To view more of Wendy and Yvonne's work, please see the Fluide Fire Etsy Shop.